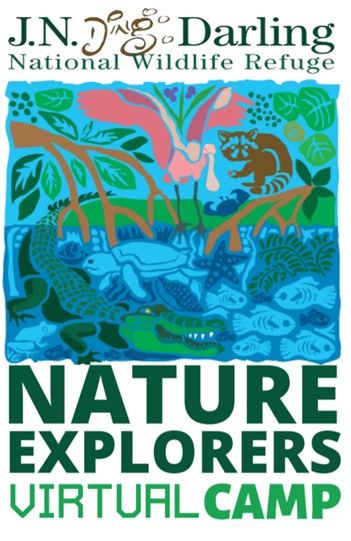 The Refuge Education Team offers Nature Explorers Virtual Camp throughout the summer months.
Refuge educators will be hosting natural science- and experiential-based learning videos every Wednesday, Thursday, and Friday at 10 a.m. on the Refuge's official Facebook page. Tune in to see how you can win prizes!
Exploration Wednesday will include activities like paddleboarding in Tarpon Bay and bike safety.
Experimentation Thursday lessons range from making a lava lamp to nature tie-dye.
Investigation Friday explores the plants, wildlife, and people at the Refuge.
For more information about Nature Explorers Virtual Camp, email Sara or call 239-472-1100 ext. 236.
Click HERE for an archive of the virtual summer camp videos.